i4Kids Member, Megan Culler Freeman, MD PhD awarded Children's Trust Grant!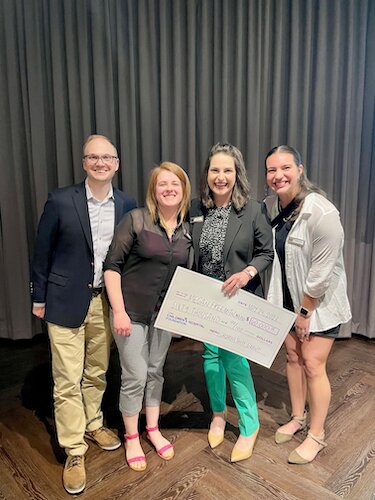 The Children's Trust is an exclusive group of rising philanthropists who are interested in supporting UPMC Children's most promising researchers. By pooling charitable resources, members directly impact the lives of children here in Pittsburgh and beyond by advancing pediatric research.
Each spring, a group of hand-selected researchers pitch next generation, budding research concepts to the Children's Trust members for a chance at winning seed funding to help kickstart their research. Trust members collectively vote to award grants to the projects whose work aims to improve pediatric health, giving them direct influence on the future of medicine. Members receive quarterly research updates, providing them a behind the scenes look at their philanthropic contributions in action.
i4Kids member and pilot grant awardee, Megan Culler Freeman, was awarded $60,000 for the Children's Trust grant! The award will help her continue her work to understand how EV-D68 causes paralysis in children.